For Everyone
Responsive Design
Seamlessly control from anywhere, anytime on your mobile, tablet, or computer's web browser - no app needed!.
Drive Engagement
Drive up traffic and create a buzz by seamlessly connecting to popular social media platforms. .
Unify and Save
Streamline your website, news and communication channels into one user-friendly system.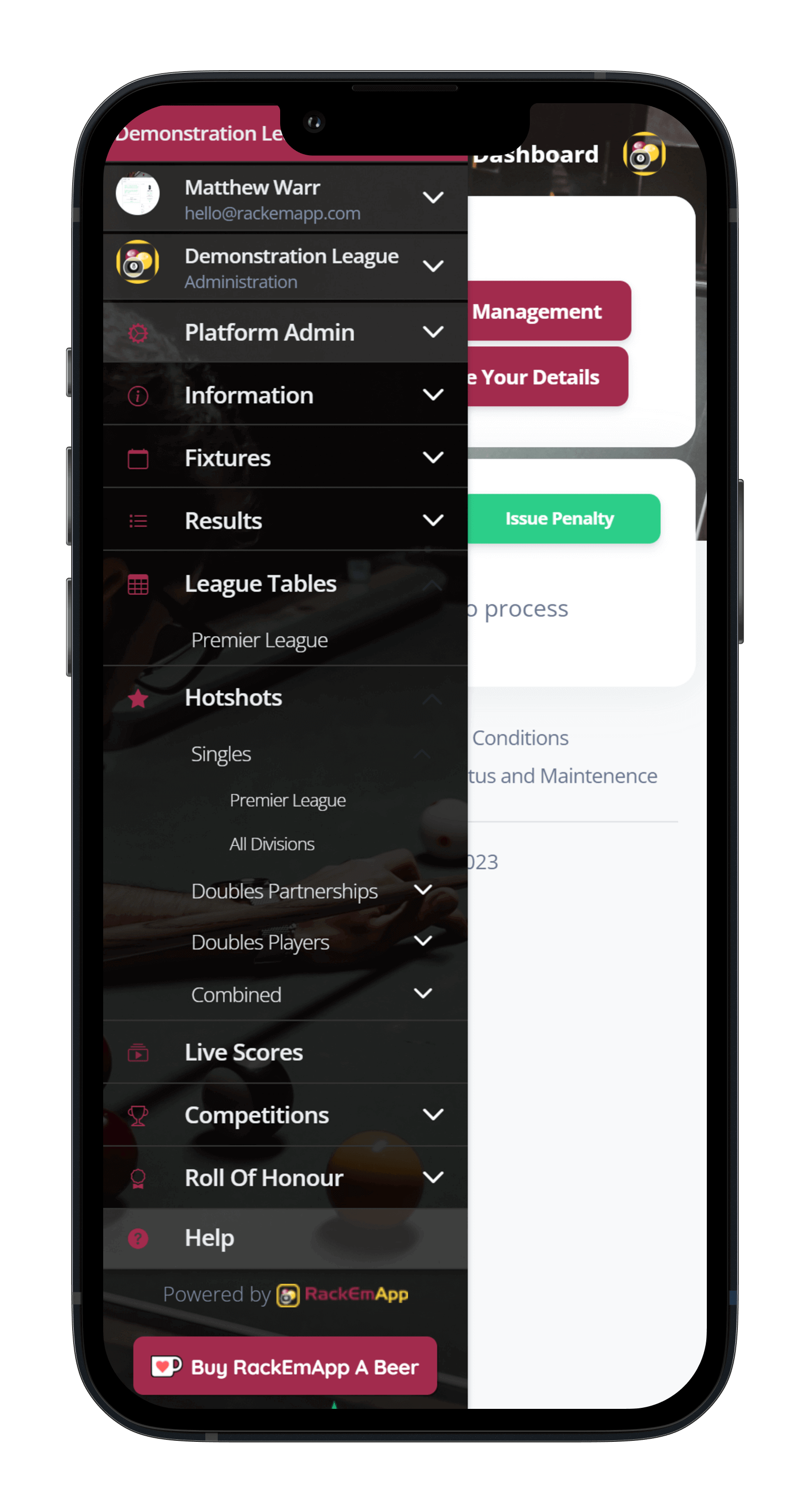 User Centric
Designed with users in mind to make it easy to find what they need, quickly.
Open For Modification
We acknowledge and action all feedback for a continuously improving platform.
First Class Support
We support you over WhatsApp to make sure you have a great experience.
For Leagues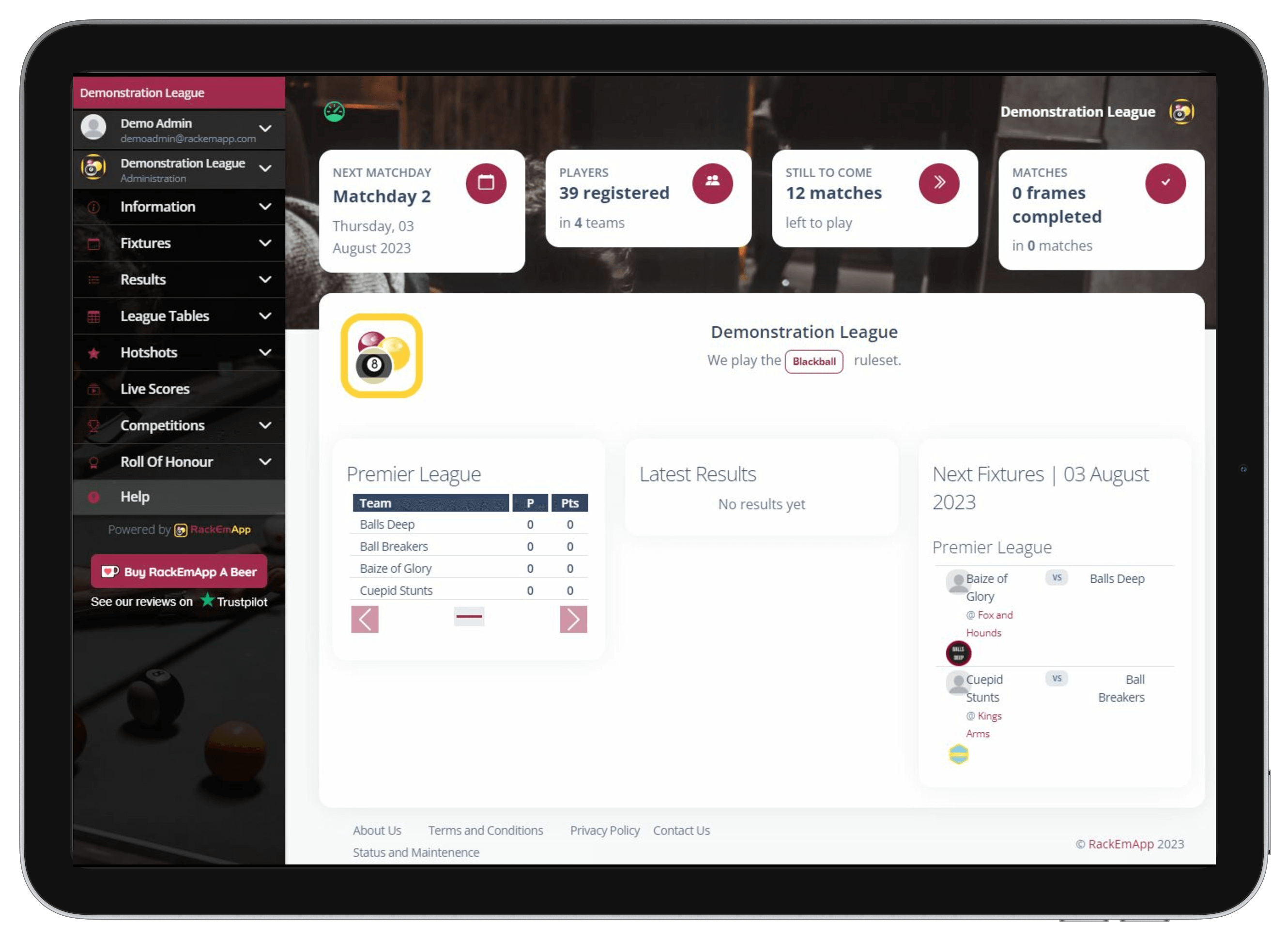 Easy Registration
Register teams and players, manually, through a data import or allow them to register themselves online
Flexible Season Setup
Almost unlimited options for your match format and points scoring systems, flexible division configuration and smart fixture generation to avoid table clashes
Fully Automated
Once the season is set up, captains submit scorecards electronically meaning no manual data entry and instant results statistics and league tables
Live Scoring
View live scores, "as it stands" league tables and even the in-play scorecard for any match being played anywhere
League Management
Make corrections, organize competitions, and manage your player and team database with comprehensive tooling
Legacy
Manage a full roll of honour to showcase the rich history of your league, automatically updated at the end of the season
For Competition Organizers
Formats
Full flexibility and configurability of your competition including Round Robin Groups, Single and Double Elimination and Mini-Knockouts which you can mix and match in any combination in any round, which you automatically or manually draw.
Match Types
You can run competitions for teams, singles, doubles triple and more, with flexible races and set configurations available including multiple handicap configurations.
Entry Management
Manually administer your entries, or offer online entry with payment by card or bank transfer
Series and Tours
Group competitions toether to form a tour and award points based upon round reach or wins, and automatically manage a rankings list
Table Scheduling
Assign tables and schedule matches for an efficient tournament experience
Tablet and Live Scoring
Use tablets to keep the live scores updated and the tournament progressed with minimal input required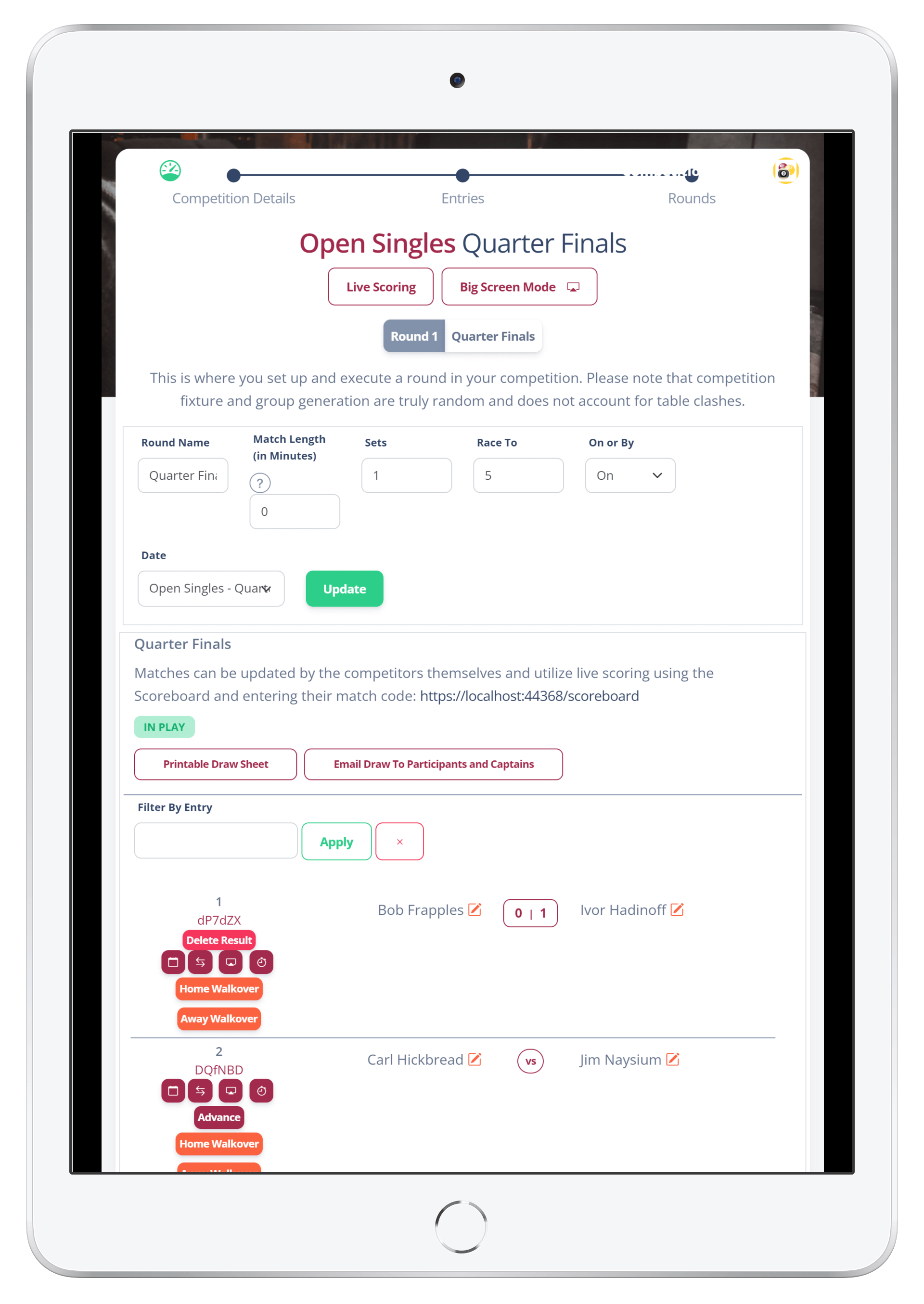 For Streamers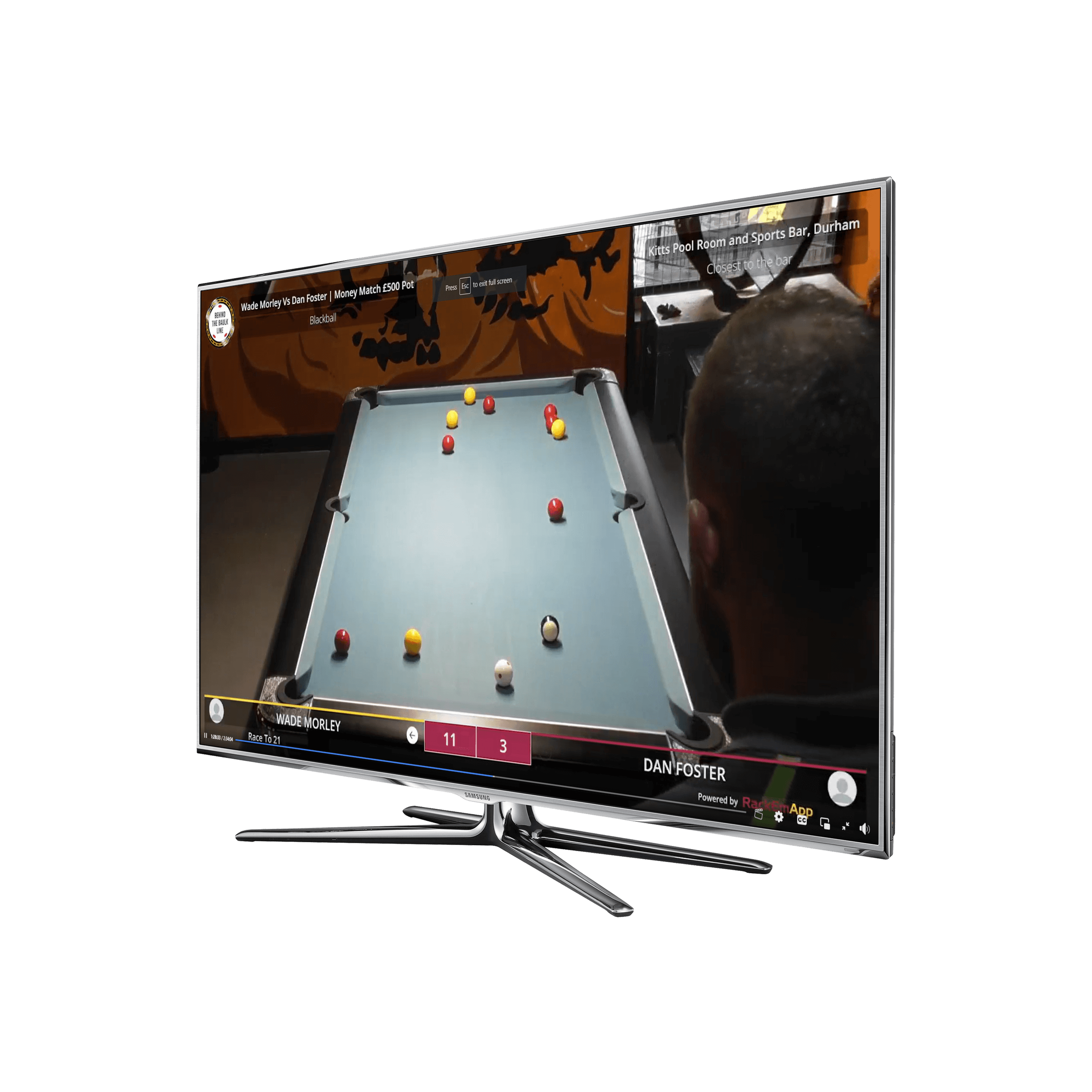 Stream Overlay
Display a rich overlay of any match in RackEmApp for teams or individuals, automatically enriched with ball colour information and breaker data to be utilised in stream software like OBS.
Shot and Match Timers
Display a match clock and shot clock on screen in real time, and offer to a separate referee or timing team for the ultimate experience. Includes a reduced shot clock at a point in the match.
Remote Control
Remotely control stream overlay with Referee mode remotely from any device for total portability, or through tablet scoring
StreamDeck Integration
Use Elgato Streamdeck in conjunction with our API for a professional stream control experience
Challenge Matches
Utilise challenge matches to run bit money matches and provide a professional stream and live scoring experience
For Venues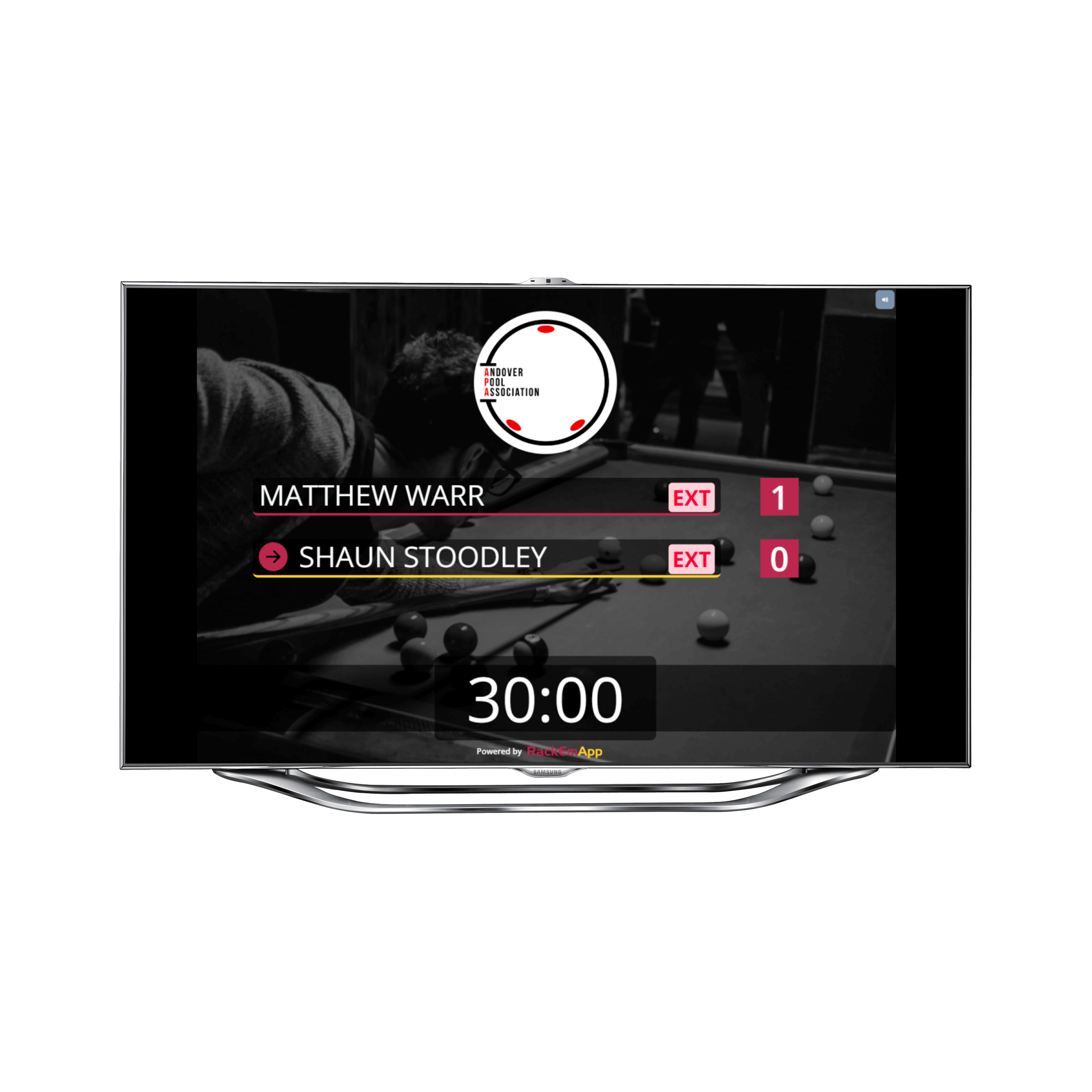 Tablet Scoring
Send any match to your table and utilise portable or fixed tablets to drive scoring
Stream Everything
Stream matches from any league or competition running in your venue and utilise data from all technology sources
Shot and Match Timers
Display a match clock and shot clock on all your technology, and delegate timing out to trusted teams
Arena Screens
Big screen views of the score, colours and clocks which automatically display and beep for certain critical timing events
For Players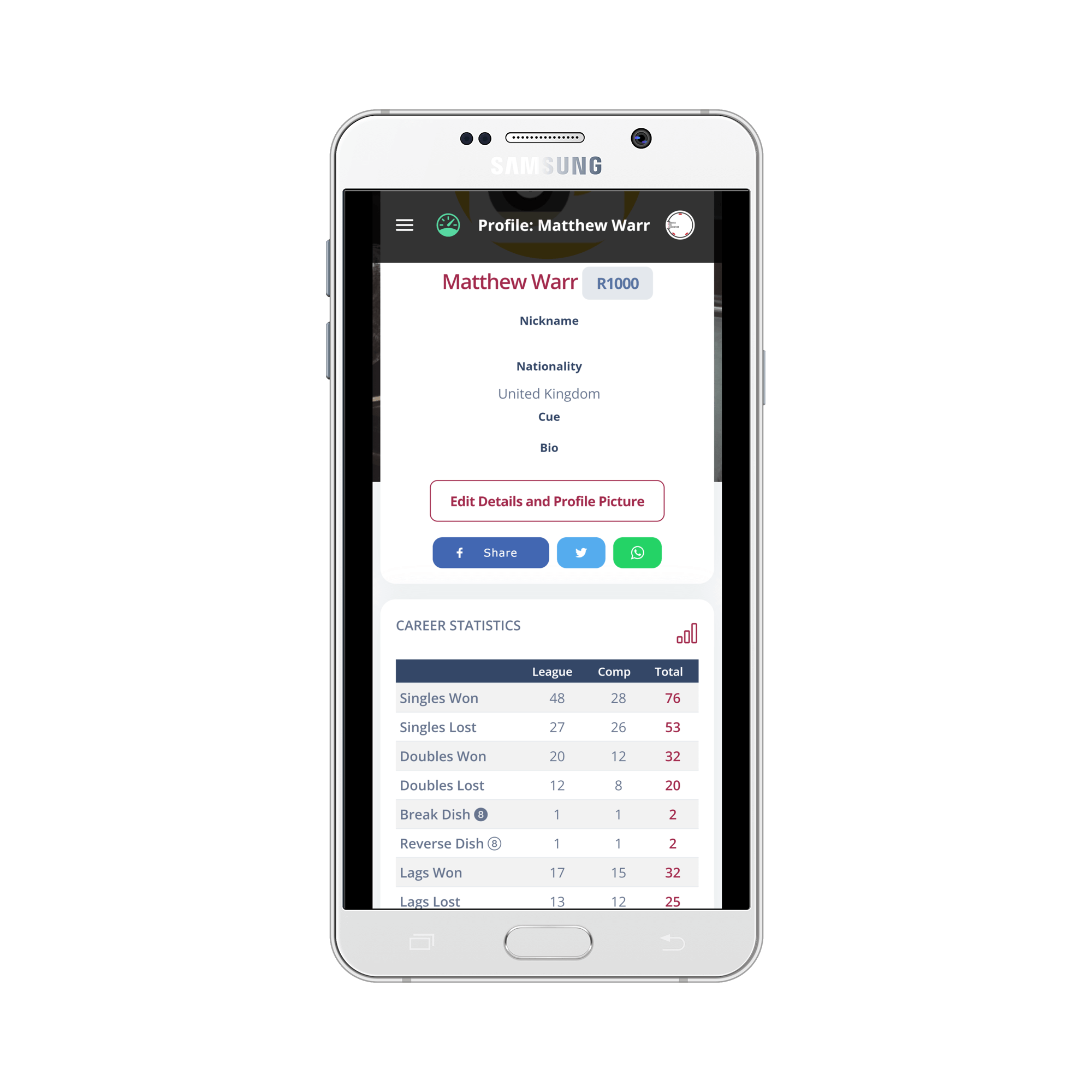 Player Profile
Own your player profile across the platform, and take it with you to any leagues or competitions that also use RackEmApp, utilising the rich statistics it offers you into your game.
Team Profiles
See how you and your rival teams are performing with team profile pages, scouting reports and form guides
Trophy Cabinet
Earn digital trophies and badges to celebrate your victories
Real Time Data
Instant access to real time data across all your teams and leagues, including live scoring
Useful Information
Access useful local knowledge on venues and tables
Online Entry
Easily enter local competitions and events securely through our online entry system
For Governing Bodies and Professional Organizations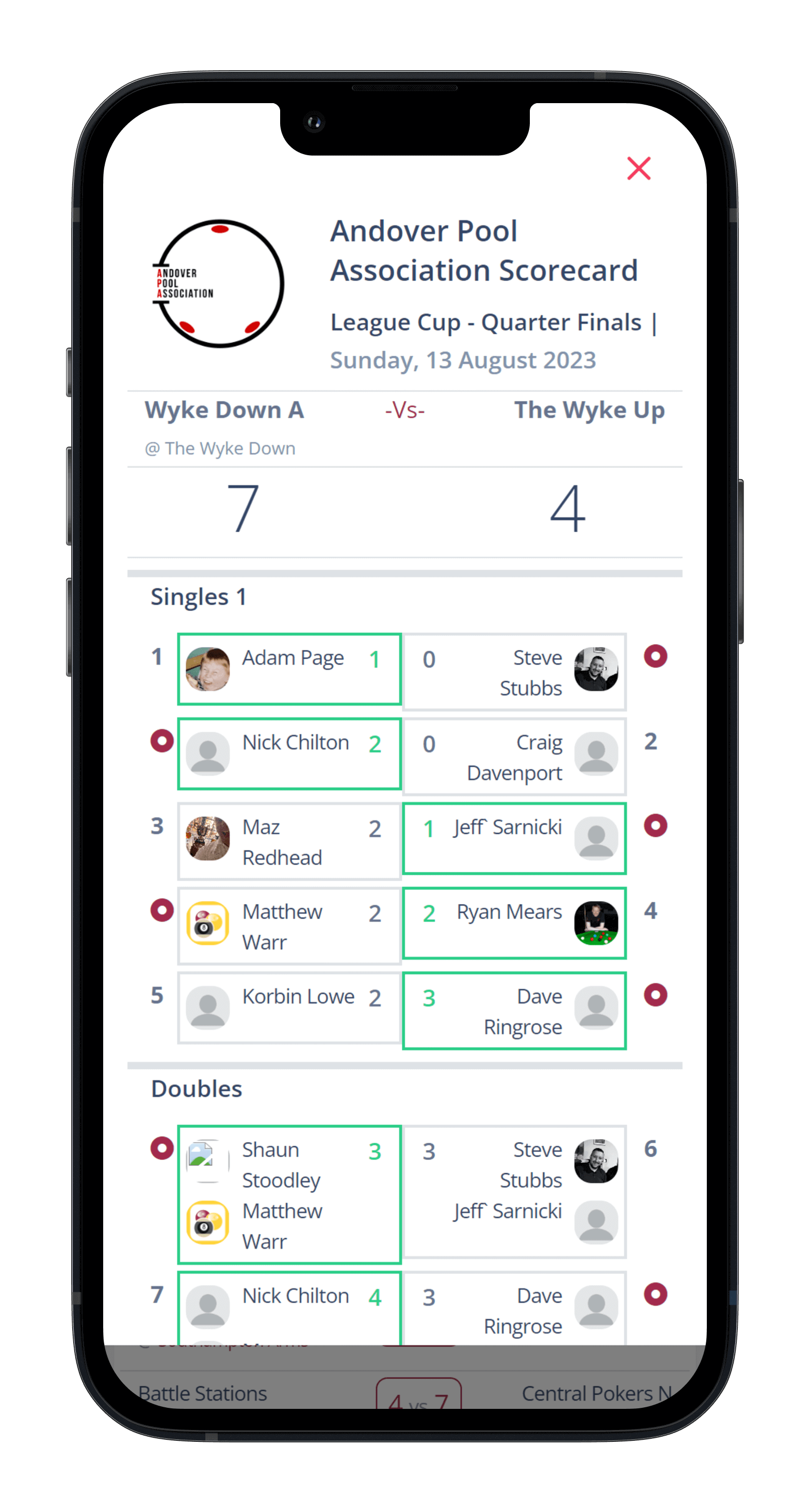 Global Dataset
We're building a global dataset which will give us a unique insight into the game. The more leagues we onboard, the richer and more accurate the insight.
Ready To Scale
We're built with enterprise class SaaS principles and design patterns in mind, and we're keen to work more with the upper echeclons to mutually drive the game forward and enable it to grow through effective use of technology