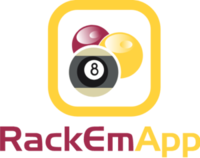 About Us
RackEmApp is a one-man team based out of Andover, Hampshire in the UK.
Matthew Warr is an amateur pool player who has played in Yeovil, Somerset as well as Andover for over 20 years, and has seen how captains process their results and submit them to the league for a heavy manual processing job. As a software developer himself, he felt the time was right to put his decades of experiencing in writing hobby and interest management platforms into the pool scene.
As a player, he wanted faster results and better understanding his performance and improvements over time. But this is not easy for volunteer league committees to do.
Our mission is to make running a pool league simple, and as such we have a razor sharp focus on just that, and bringing that digital transformation to pool leagues in the easiest way possible.
For leagues, we want to make the starting of a season easier, to reduce the significant weekly burden on data entry and production of documents and manual website updating that people need to spend hours on per week. Additionally we seek to automated the collection of registration fees and make treasurers lives simple and fraud-free by promoting cashless payments for all league and player subs.
For captains, we want to make the registering and managing of teams easier through doing everything online, in the palm of your hand. Using the data we collect we want to provide insight and intelligence to captains that allow them analyse team performance but also look ahead to the opposition and utilise it tactically on match nights
For players, we want to give them information like results and player statistics in real time and over your entire pool career across any league that they play in using the platform. We also seek to provide a fully interactive website that allows players to analyse their opponents too.
We are a work in progress, and we are improving all the time. But we are committed to that focus and delivering it with style.